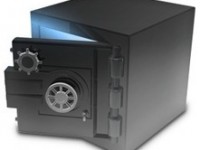 Diskmiss drops a Bomb with Unlimited Cloud Storage!
The Cloud is getting more acclamation as organizations and families start moving their valuable data over cloud – the need of reliable storage has become critical for all, whether small households, start-ups or big giants of the market.
Within a short span, the online storage industry has grown majestically, and the reasons behind it are numerous. Whether the concerns are personal (family data or home-based ) or business (enterprises) – features like file sync, folder/file sharing, access to multiple devices, secured platform and easy collaboration with family members, employees / colleagues makes this cloud-based technology different from several similar options available in the market.
Diskmiss not just lowered their prices in the category of private or business cloud storage, but is also offering one of the most wanted cloud feature that is "Unlimited Storage"!
What does Diskmiss have to offer?
The plan is pretty simple & awe-inspiring. You can avail unlimited cloud storage and even collaborate with their teams via seamless accessibility, sync and share files from anywhere and at any time with a starting base price less than $23.39 per month for the UNLIMITED ONLINE STORAGE.
But, if you choose to go with a yearly subscription, then the price will cut down to $11.99 per month, enabling you to save $136.80  on the annual subscription.
The initial package is primarily for 3 users. However, you can add additional computers within the same household with couple of clicks! You can add these users at no extra cost, per year.
This is a Great offer, Go for It!
We  think this is something extremely big with the beginning of 2013. Let's roll the sleeves and move ahead to try this new addition of Diskmiss with aggressive revised rates. Get a Free Trial NOW and make a steady decision to give your family or small business a new experience with highly flexible and secured cloud-based storage.