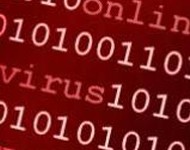 Lifehacker's tech-savvy readers are the first people on speed-dial when it's time to heal an infected PC, but how much do you really know about viruses, spyware, scareware, trojans, and worms? Here's a helpful guide to understanding all the different types of malware.
The point of today's lesson, of course, is to help you teach your friends and family more about the different types of malware, and debunk a few of the common myths about viruses. Who knows, maybe you'll learn a thing or two as well.
What is Malware?
The word Malware is short for malicious software, and is a general term used to describe all of the viruses, worms, spyware, and pretty much anything that is specifically designed to cause harm to your PC or steal your information.
Viruses Wreak Havoc On Your Files
The term computer virus is often used interchangeably with malware, though the two don't actually have the same meaning. In the strictest sense, a virus is a program that copies itself and infects a PC, spreading from one file to another, and then from one PC to another when the files are copied or shared.
Spyware Steals Your Information
Spyware is any software installed on your PC that collects your information without your knowledge, and sends that information back to the creator so they can use your personal information in some nefarious way.
Scareware Holds Your PC for Ransom
Scareware is a relatively new type of attack, where a user is tricked into downloading what appears to be an antivirus application, which then proceeds to tell you that your PC is infected with hundreds of viruses, and can only be cleaned if you pay for a full license.
Trojan Horses Install a Backdoor
Trojan horses are applications that look like they are doing something  innocuous, but secretly have malicious code that does something else. In many cases, trojans will create a backdoor that allows your PC to be remotely controlled, either directly or as part of a botnet—a network of computers also infected with a trojan or other malicious software. The major difference between a virus and a trojan is that trojans don't replicate themselves—they must be installed by an unwitting user.
Worms Infect Through the Network
Computer worms use the network to send copies of themselves to other PCs, usually utilizing a security hole to travel from one host to the next, often automatically without user intervention. Because they can spread so rapidly across a network, infecting every PC in their path, they tend to be the most well-known type of malware, although many users still mistakenly refer to them as viruses.
Want to know more?
Zelena recently started offering Cloud care PC security services. We now remotely and efficiently manage one or all your PC's from a single, centralized portal in a way that adds value (but not cost) to your service. Free-up your technical resources to add more value to your business. Feel free to visit our web site or contact us to inquire about our AVG CloudCare™ service offering.
Contact us for a free consultation or if you want to trial our Antivirus Business Edition
Courtesy of LifeHacker - Read the full article here