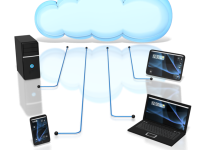 You are always challenged to find a better cloud
When talking about online Backup services and "Dropbox like" facilities, users are getting tired of the restrictions and pricing of the mainstream cloud providers. Dropbox, Mozy, Carbonite, GDrive and iCloud and others all provide one single service that is either too pricy or lacks flexibility.
For the last few months, we have been searching to find a Cloud solution that offers Backup facilities for several Windows and MAC PC's. As a heavy Dropbox user, we were also looking for a similar but cheaper solution. To our surprise, we found the Diskmiss Suite that meets all our criteria: Technology, Ease of Use, Price, Unlimited storage and devices.
Diskmiss was founded by cloud computing users who got tired of the restrictions and pricing of the mainstream cloud providers. Diskmiss is different, and it finally aims to retire physical hard drives as a means of storage.
The company offers mainly two products: Backup, which very simply backs up your files automatically, in the background, keeping all data safe and available wherever you are. Key features include unlimited storage and unlimited number of devices to be backed-up (this includes external hard drives). Read the fine print of the competitors (i.e. Mozy and Carbonite above all), diskmiss beats their offering hands down on all fronts. The second product, which is a clear and dangerous competitor for Dropbox, is Box2: it is essentially a cloud drive for sophisticated users who care about really vast storage (Diskmiss Box2 starts at 500Gb), technically advanced software (one of the features enables file to be shared over LAN before going to the cloud) and simple sharing options. Diskmiss has the most complete offering which is unrivaled in the market called Diskmiss Suite: it includes unlimited Backup and a whopping 500GB  Box2.
Pricing is unbeatable. And last but not least, there is a couple of coupon codes flying around the web that entitles to a 30% discount on their products for one year subscriptions. You would be challenged to find a better product by comparing Diskmiss to its competitors. You can check the WHY? to view a comparison table. Trying diskmiss is totally FREE and you get a full refund if you are not satisfied. Diskmiss is a clear no-brainer; sooner or later we will all have a cloud service.
While many companies offer similar services, there are key reasons that make Diskmiss stand out. At Zelena Inc, our customers have been using Backup and/or  Dropbox solutions several years now. But, ease of use, price, features and other unique functions are some of the key factors that have been critical in recommending this new alternative to our customers and prospects.
There are no space, quantities, volume or financial constraints. Go ahead and activate your Cloud service right away! Contact us for a free consultation about Cloud services.