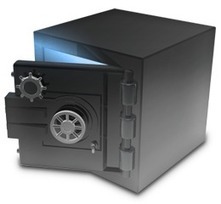 Your business data could be your most valuable asset.  Protecting that data is essential to your businesses continuity.
Zelena Inc. can help you ensure that your data is protected by implementing solutions for:
Offsite and online data backup
Advanced protection for your file server and desktops against viruses, trojans and malware
Email backup and virus protection
Our backup solutions can be customized for your business.  Whether you need a simple, internet based solution that backs up one or two desktops or a complex, onsite and offsite solution that guarantees the lowest level of downtime, we can tailor a solution for you.
We utilize AVG Antivirus & Security Software and Cloud Data Backup solutions to protect your files.
AVG's CloudCare management features, ensure you can easily and efficiently protect your business against cyber threats without disruption or system slowdown.
Tough on Threats
Blocks poisoned web pages in real time – no delays or missed infections
Detects and removes malware – no infection-induced downtime
Certifies emails as free of infection – give your customers confidence
Prevents suspicious files from being opened – no more accidental infections
Automatically quarantines or removes infections – infections can't spread across the network
Easy on You
Easy to deploy and manage
Centralized installation and configuration with full statistical reporting
Flags suspect search results pages
Free support, program upgrades and signature updates for full license durations
Auto-scheduled scanning and updating